Up to 80% of marketplace value comes from intangible assets such as brand equity, intellectual capital and goodwill.
Are you relentless about building, strengthening and defending your reputation?
"Fallston Group has a great media training program for executive leaders and communications staff. We've used them in one-on-one and group settings and found the training engaging and
reflective of real world scenarios. We especially appreciate how they tailored the training to our industry and our company."
Aaron Koos, Vice President, BGE/Exelon Communications
I am a first time author and I soon discovered that the only thing harder than writing a book was getting people interested in it. I decided to engage a firm to help increase awareness about my book but also grow my national brand. The Fallston Group was the clear choice for me. Easy to work with, see the big picture, extremely responsive and, most importantly, drive results. I was assigned a specific person who was available 24/7 which relieved my stress and allowed me to be me instead of worrying about publicity, media interviews, book signings and personal brand growth. I truly could not have done it without them and am so incredibly thankful for this partnership.
Edward T. Norris, Author and Co-Host of the Norris & Long Show on 105.7 The FAN
Working with Fallston Group is always a pleasure. Their professionalism and communication are top notch. The team at Fallston Group was pivotal in helping our organization connect with the media after a fire caused our building to be condemned. Without their help, I'm sure we would never have had the financial donations that kept us afloat during such a difficult time.
Christopher Schafer, Founder, Sharp Dressed Man
It is always a wonderful, and increasingly rare experience, to work with TRUE professionals. The Fallston Group is that rare category of true professionals. The collective experience they possess results in an experience that you can trust and a process you can look forward to. Whether a major school system or viable corporate setting, we trust Fallston Group's deeply experienced, highly credentialed team to create the proper security experience. They are predictive in their approach and understand the many critical nuances of a true solution, while working to strike the balance between safety and organizational culture.
Anthony Diekemper, Former CEO, Skyline Technology Solutions
Fallston Group's ability to embrace the big picture while factoring each important nuance should give any client confidence in their approach and ability to deliver optimized strategies. The team is competent, trustworthy and responsive - they relentlessly drive the mission. They are true professionals who can operate at the highest levels. 
Tom Sloan, United States Secret Service (retired) & Global Safety Expert
Fallston Group helped coach me for many of my media opportunities, including nationally syndicated television programs. This coaching, coupled with the Media Boot Camp for Executives event I attended, helped me to feel much more confident and focused during my interviews. I very enthusiastically recommend Fallston Group for their strategic communications and public relations services. They made a huge difference for me and my company!
Carol Coughlin, CEO/Founder, BottomLine Growth Strategies
We have engaged Fallston Group routinely; they are uniquely skilled in managing critical communications to the public, investors and personnel. We were fortunate to have received some of the most interesting coaching/learning sessions our team ever experienced. Fallston Group's non-traditional approach to helping companies and people think and manage strategic communications is second to none. Quality advice and direction, don't hesitate – hire them – they are the best in the industry, bar none.
Rohit H. Patel, President/CEO, Intelect Corporation
When I was asked to assemble a panel of experts to discuss media relations for a leadership group from the American Public Transportation Association (APTA), my first call was to Fallston Group. Their knowledge of the field and ability to communicate complex subject matter in a clear and concise way is truly impressive. They are consummate professionals and I look forward to the opportunity to work with the team again. The APTA class we addressed called the session the best they ever had, and it was due in large part to Fallston Group's contributions.
Terry Owens, Washington, DC District Department of Transportation and Former Television News Anchor
We tell stories on a local, regional, national and international level.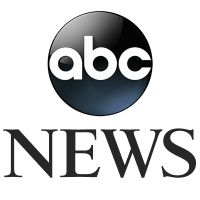 September 6, 2022
During a recent trip to Gloucester (MA), I snapped this photo of the Thacher Island…