Author and Fallston Group Chief Executive Rob Weinhold Talks Crisis Leadership at PRSA 2016 International Conference in Indianapolis
On Sunday, October 23 Weinhold will present a workshop based on his book, "The Art of Crisis Leadership," at the Public Relations Society of America (PRSA) International Conference in Indianapolis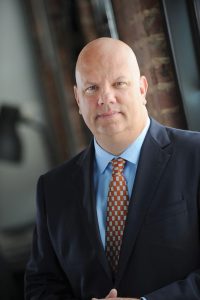 BALTIMORE, Md. (October 20, 2016) – Fallston Group Founder and Chief Executive Rob Weinhold will facilitate a professional development workshop based on his book, "The Art of Crisis Leadership," at the Public Relations Society of America (PRSA) International Conference in Indianapolis.
The workshop, entitled "The Art of Crisis Leadership: Save Time, Money, Customers and Your Career," delves into the anatomy of crisis truths, categories of crisis, developing a crisis plan, and identifying and communicating with stakeholders. The session draws on lessons from the highly praised book, "The Art of Crisis Leadership," co-written by Weinhold and New York Times best-selling writer Kevin Cowherd. Weinhold and Cowherd's book hit the shelves in May and since then, has been featured in Forbes, The Huffington Post, American City Business Journals and other prominent news outlets. Additionally, "The Art of Crisis Leadership" quickly rose to the #1 book in the PR and Crisis Management categories, while also cracking the top 100 in Leadership on Amazon immediately after its release.
"The feedback we've received since the book release has been amazing – many have said it has helped them persevere both personally and professionally. To know that we've already helped people is incredibly rewarding. I look forward to continuing to share the book's value – real people, real emotion, real results – with my savvy and knowledgeable peers attending the prestigious PRSA International 2016 Conference. Being a featured speaker is an incredible honor," said Weinhold.
A former Baltimore police and U.S. Department of Justice executive who has been featured on CNN, FOX News, MSNBC and many other national, regional and local media outlets, Weinhold will expertly discuss, among other topics, data breaches, negative press, social media attacks, natural disasters, financial distress, sex scandals and political vendettas – and how to turn short-term adversity into long-term advantage.
For more information on "The Art of Crisis Leadership" session at the PRSA 2016 International Conference, visit http://prsa.org/ic7138. For more information on the conference, visit http://www.prsa.org/Conferences/InternationalConference or download the free mobile app at prsa.org/iconapp.
To request a copy of the book or interview with Weinhold, please contact Shannon Cooper at 410-420-2001 or shannon.cooper@fallstongroup.com. Learn more about "The Art of Crisis Leadership" and order online at Amazon (Hardcover, ISBN 978-1627201124, $25.99) or https://www.apprenticehouse.com. Join the conversation online using #PRSAICON, #TheArtofCrisis, #Leadership, and #movement.