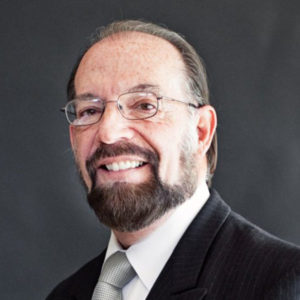 Dr. Everly, PhD, ABPP, FAPM is an award-winning author and researcher. He is Executive Director of Resiliency Science Institutes, International and is a faculty member of the Johns Hopkins Public Health Preparedness Programs. He serves on the faculties of The Johns Hopkins University School of Medicine, The Johns Hopkins University Bloomberg School of Public Health and Loyola University Maryland. He has held honorary professorships at the University of Hong Kong, Universidad de Norbert Weiner (Lima, Peru) and Universidad de Flores (Buenos Aires, Argentina). In addition, he has served on the adjunct faculties of the Federal Emergency Management Agency, the U.S. Center for Disease Control Mental Health Collaborative Committee and the FBI National Academy. He is an advisor to the Hospital Authority of Hong Kong. Dr. Everly is co-founder of, and Representative to the United Nations for, the International Critical Incident Stress Foundation, a non-profit United Nations-affiliated public health and safety organization. He was formerly Senior Research Advisor, Social Development Office, Office of His Highness, the Amir of Kuwait, State of Kuwait. Prior to these appointments, Dr. Everly was a Harvard Visiting Scholar, Harvard University; a Visiting Lecturer in Medicine, Harvard Medical School; and Chief Psychologist and Director of Behavioral Medicine for the Johns Hopkins' Homewood Hospital Center.
Dr. Everly has been awarded the Fellow's Medal of the Academy of Psychosomatic Medicine, the Professor's Medal of the Universidad de Weiner (Peru) and the Leadership Award from the American Red Cross, and was elected a Fellow of the American Psychological Association. He is the author, co-author or editor of more than 15 textbooks and more than 100 professional papers. Among his books are The Resilient Child (Gold Medal Winner, 2009) and Secrets of Resilient Leadership. He has given invited lectures in 22 countries on 6 continents. His works have been translated into Russian, Arabic, Swedish, Polish, Portuguese, Japanese, Chinese, German, Korean and Spanish. His biography appears in Who's Who in America and Who's Who in the World.
Fallston Group's expert partners are available for speaking engagements or media interviews. For more information, email info@FallstonGroup.com.