Crisis Costs Time, Money, Customers, Careers—and in the Worst Case, Lives
Learn how you can turn adversity into advantage in a book that skyrocketed to become a #1 new release in Amazon's PR and Crisis Management categories and top 100 in Leadership. In today's turbulent world, the question isn't if crisis will occur, but when.
Do you know how to prepare for, navigate through and recover from crisis?
This book holds the key.
In his decades on the core executive teams of the Baltimore Police Department, U.S. Department of Justice and for Hall of Famer Cal Ripken Jr., Rob Weinhold learned that the strengths and shortcomings of leaders are never more magnified than during life's most difficult times. As chief executive of Fallston Group, a Baltimore-based crisis management and communications firm that guides leaders at every level, Weinhold shares the secrets of how to survive, then thrive, when the stakes are at their highest.
A recognized crisis leadership expert who has appeared regularly on CNN, Fox, MSNBC and other national news outlets, Weinhold narrates the stories of real people and companies beset by social media attacks, sex scandals, financial distress, civic riots, active shooter situations, data breaches, natural disasters and other calamities. With each authentic story, he offers unique, yet proven, advice designed to help leaders remain steadfast, focused and resilient.
Rob Weinhold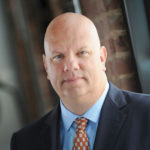 Prior to launching the Fallston Group (fallstongroup.com) in 2009, Rob worked on the core executive leadership team at all three levels of government and privately on Major League Baseball Hall of Famer Cal Ripken Jr.'s core executive team in Baltimore, Maryland. During his time at Ripken Baseball, Rob oversaw all aspects of Cal's core amateur sports business, including sales, marketing, business development, sponsorships, brand experience, operations and design/build efforts. He led the vision to develop the organization's first out-of-state amateur sports presence in Myrtle Beach, South Carolina.
During his public service career, Rob most notably served in a sworn capacity for the Baltimore Police Department and was ultimately promoted to Public Affairs Director. He also served as Chief of Staff for the United States Department of Justice and senior executive within Maryland's Governor's Office. While in these roles, Rob also served as chief spokesperson for the entities he represented; he has conducted thousands of media interviews and is thought of as an expert communications strategist. Rob has been an on-air contributor for CNN, FOX, MSNBC and many other national and locally affiliated media outlets. He is referred to as a crisis leadership expert.
Rob earned his graduate degree (MSM) from The Johns Hopkins University and undergraduate degree from the University of Baltimore. Rob is nationally published and has trained and lectured in a variety of professional and academic settings.
Kevin Cowherd
Kevin Cowherd is the author, along with Hall of Famer Cal Ripken Jr., of the New York Times best-seller "Hothead" and five other baseball novels for young readers. Their sixth book, "The Closer," was published by Disney-Hyperion in March. Cowherd's last two non-fiction books for Apprentice House Press were "The Opening Act: Comedy, Life and the Desperate Pursuit of Happiness," a look at the career of Baltimore comic Larry Noto, and "Hale Storm: The Incredible Saga of Baltimore's Ed Hale, Including a Secret Life with the CIA."
Cowherd was an award-winning sports and features columnist for The Baltimore Sun for 32 years and has also written for Men's Health, Parenting and Baseball Digest magazines. A collection of his newspaper columns, "Last Call at the 7-Eleven" can still be found in fine remainder bins everywhere.
He lives in northern Baltimore County with his wife, Nancy.
Read What Others Are Saying About The Art of Crisis Leadership
"Rob Weinhold has captured in this one book what it took me 28 books to communicate to CEO's." – Dr. Joseph Mancuso, founder of CEO Clubs International , ceoclubs.org and ceoclubsworldwide.com

"Having taught both crisis management and resiliency to business executives and public safety leaders through Hopkins' Police Executive Leadership Program (PELP), this book offers tremendous perspective and is a clear resource for all leaders who want to understand the nuances of survival during life's most critical times." – Dr. Katherine Wilson, Johns Hopkins Carey Business School

"Whether a top executive or entry level employee, sooner or later, through no fault of your own, your business or personal reputation will be tested. To preserve your good name, immediate action must be taken. Weinhold's deep knowledge and expert perspective is clear – and, the key takeaways are right on point. This is a must read for anyone who wants to protect their most critical asset over time, their reputation." – William Davis, Business Strategist and retired Fortune 100 Executive

"Immensely interesting book from one of the best in the crisis leadership industry. Weinhold has seen it all…from volatile local controversies to being a CNN commentator on issues of national importance. Crisis? Weinhold and his team is your solution!" – Leonard Sipes, Former federal senior spokesperson, 35 years of media relations experience

"As a record-breaking professional driver who has smashed several transcontinental driving records in various vehicles, I've learned that preparation, endurance and will are the keys to coming out victorious in high-risk and high-intensity situations. Rob's knowledge offered in this book are critical to avoiding and surviving issues that test your personal or professional grit." – Carl Reese, endurance driver and Guinness World Record holder

"In my 30 plus years as a television news executive, I've seen peoples' stories implode both on and off-camera, particularly when they're attempting to manage controversial issues. The real life situations and strategies detailed in this book are invaluable to those who have to make the tough decisions when the world is watching." – Joe DeFeo, ABC7/NewsChannel8 Washington, DC